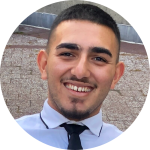 Bryan Suertegaray
academic/college planning coach
Bryan earned his Bachelors in Psychology, minor in Sociology at CUNY Hunter College and will be receiving his M.S Ed/ School Counseling - Bilingual Extension from CUNY Lehman College in May 2021. His passion for helping young people stems from his love for soccer and coaching young people in his community, serving as the Head Coach of the Port Chester High School JV Soccer Team. Currently, he is the Education Coordinator for JCCA, a child care agency in Pleasantville, NY. Bryan is unwavering in his efforts to make a positive impact on the academic lives of students from a strength-based approach, allowing students to recognize their own talents and resilience in the face of adversity.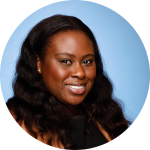 DASHEA HICKSON
ACADEMIC/COLLEGE PLANNING COACH
Dashea has worked in education for over 10 years. She graduated from Binghamton University with a Bachelor of Science in Human Development, then earned her MS Ed in Counseling and Personnel Services from Fordham University. She is certified in School Counseling for New York State and has spent two years working in college admissions at Iona College. Several years ago Dashea was given the opportunity to work where her passion truly lies in high school counseling. She currently works at a private school in the New York City area.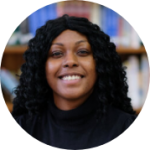 SASHANA MAITLAND
WRITING CONSULTANT
Sashana has worked as an English Language Arts (ELA) teacher for four years in public and charter schools. She is a graduate of New York University with a B.A. in both English and Journalism, then earned her M.A. in English adolescent education. Always passionate about writing and editing Sashana previously worked as a freelance journalist and teacher's assistant. She worked with students one-on-one to write stellar admissions essays to gain acceptance to their dream schools across the country. She has experience as a writing teacher and general ELA teacher. She has also worked in both middle and high school settings, teaching grades 8-12. She is currently a certified teacher for New York State, working in Brooklyn, New York, as a high school ELA teacher.